CONVENTION CENTER OXYGEN BAR SERVICES
CALL US AT (702) 749-3300 TO GET MORE INFORMATION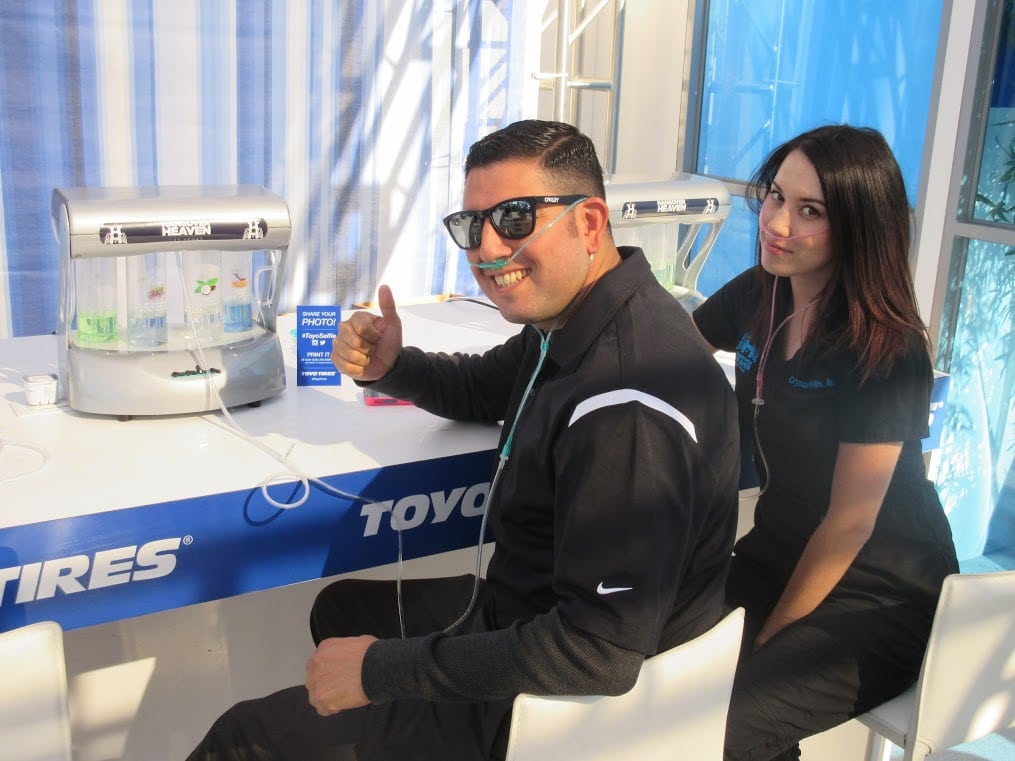 WHY AN OXYGEN BAR?
Do you want higher traffic at your booth?  Something to create buzz at the convention and get visitors to spend more time at your booth or event?  We have the answer!
Hangover Heaven now has oxygen bar rental services available for your  Las Vegas corporate convention or private event!
People like to drink when they are in Las Vegas and an oxygen bar is the perfect solution to get them to stay put and view your materials.  Our average customer spends 15 minutes at the oxygen bar.  We have the ability to set up flat screen monitors or have collateral materials at the oxygen bar for clients to view.
An oxygen treatment helps to re-energize clients and get them feeling better.  This creates good-will for your customers that they will remember.
Our oxygen bar services do not require a special license, as oxygen bars use "commercial grade" oxygen, which is approximately 95% pure.  Medical grade oxygen is 98% or higher.  Our staff is highly trained and will provide an excellent experience for your customers.
We are fully insured and provide the necessary staff, equipment, and signage.  We can provide you with the specifications to have artwork created, or we can also put you in touch with our local graphic design and printing company to make any necessary signage or materials.
The cost for our oxygen bar service starts at $1250 per 8 hour day to treat up to 100 clients per day. At a recent SEMA, we had an average of 200 clients per day use our oxygen bar.
We can also provide our Hangover Heaven supplements or gift cards for our IV services which are provided at our clinic off-site.