Our clinic is conveniently located just minutes from the Las Vegas Strip on Highland Drive. We accept walk-in patients but recommend calling ahead to book your treatment. If you need transportation to the clinic, we are only a short Uber or Lyft from the Las Vegas Strip! We also offer in-room treatments where we come to your hotel room for your IV hangover cure.
Our complete hangover IV treatments involve a small, pediatric IV and numbing medicine on your skin, so the whole process is virtually painless, but extremely effective. We use intravenous anti-nausea and anti-headache medications, along with IV antioxidants to cure your hangover.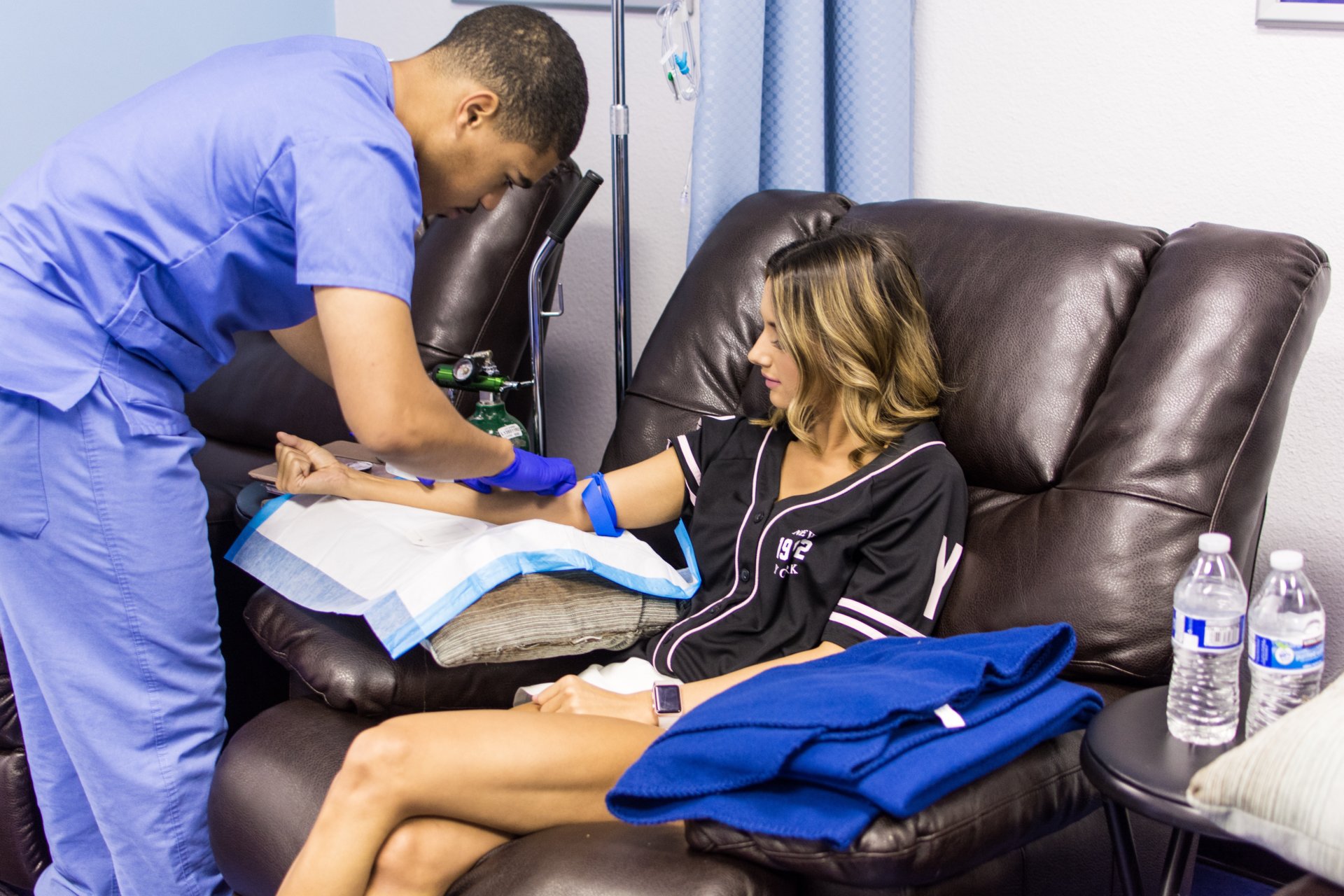 While you're at our clinic, sure to stock up on our custom formulated hangover support supplements. Founder of Hangover Heaven IV Hydration® and Duke University trained anesthesiologist, Dr. Jason Burke, recommends taking hangover prevention pills with food prior to drinking to support your body during and after a big night on the town. Hangover Heaven IV Hydration® helps cure potentially vacation-wrecking hangovers with our team of physicians, nurse practitioners, and physician assistants.
QUESTIONS? CALL US AT 702-850-4304 FOR MORE INFORMATION